Date(s):
2020 – Present
Medium:
Digital
"The Entertainment Industry's Unprecedented Event!"

Your Script Produced! Studios is a production company behind the eponymous Your Script Produced! screenwriting competition where the Grand Prize winners of each category (Feature, Pilots, and Shorts) are put into production in association with Doval Bacall Entertainment.
I created many visual assets for Your Script Produced! Studios and its subsidiaries, including but not limited to: 
The Brand Identity
The Website
Digital ads published as seen in The Hollywood Reporter, Variety, and Screen Daily
Social Media Graphics
YouTube Content (editing and all)
Display Materials
Your Script Produced! Season 3 Upcoming Deadline Tweet, posted 17 August 2022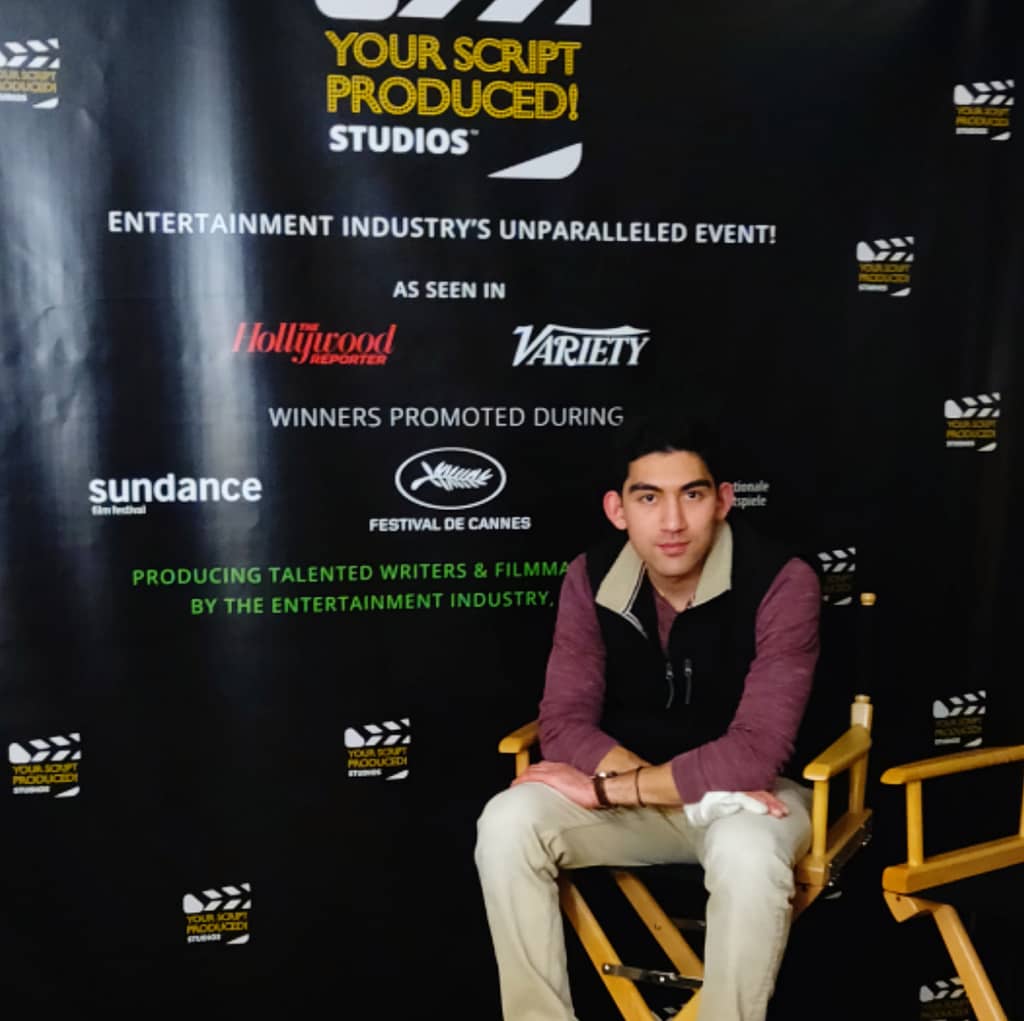 In the YSP Studio with backdrop, photo taken by Doval Bacall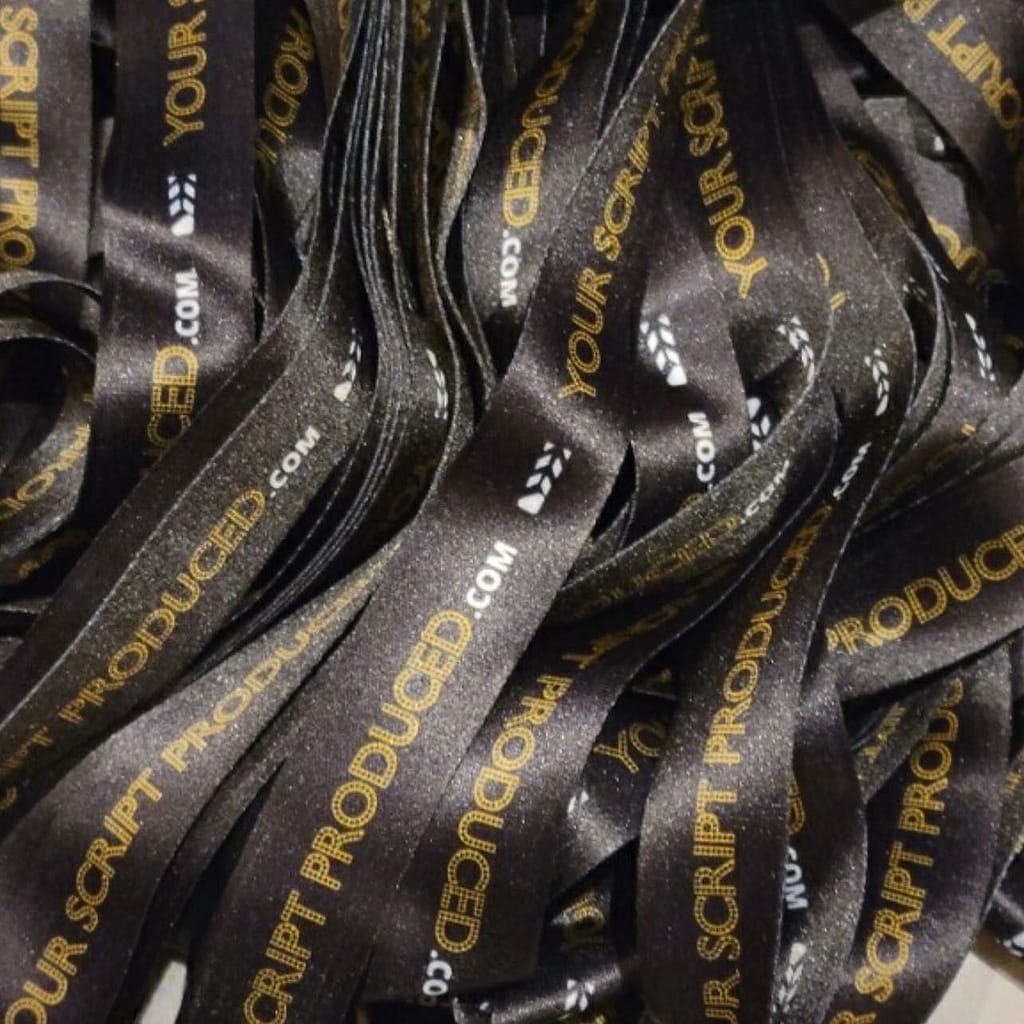 So. Many. Lanyards. From the 2021 Austin Film Festival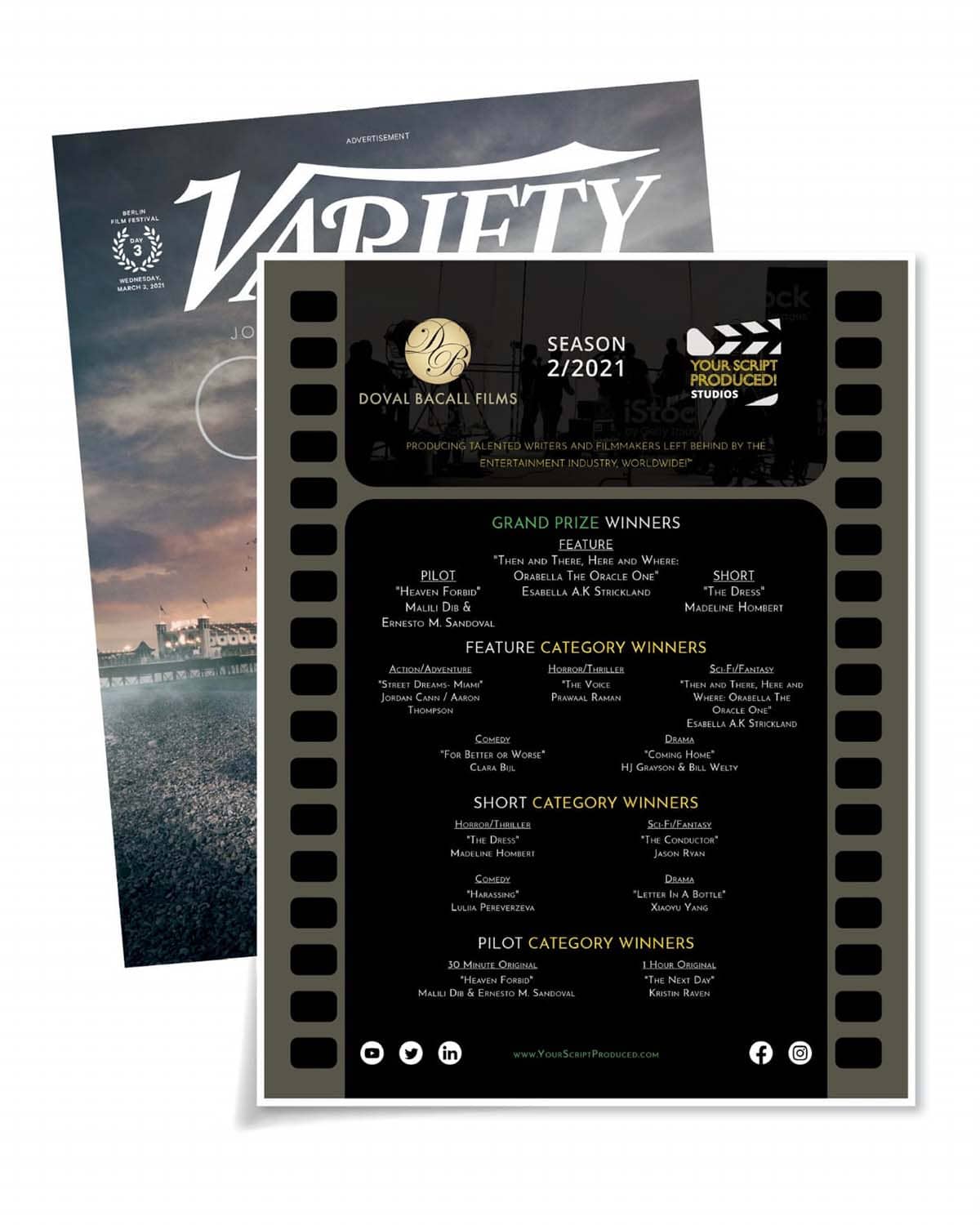 Your Script Produced! promotional sheet, as seen on Variety Magazine, 3 March 2021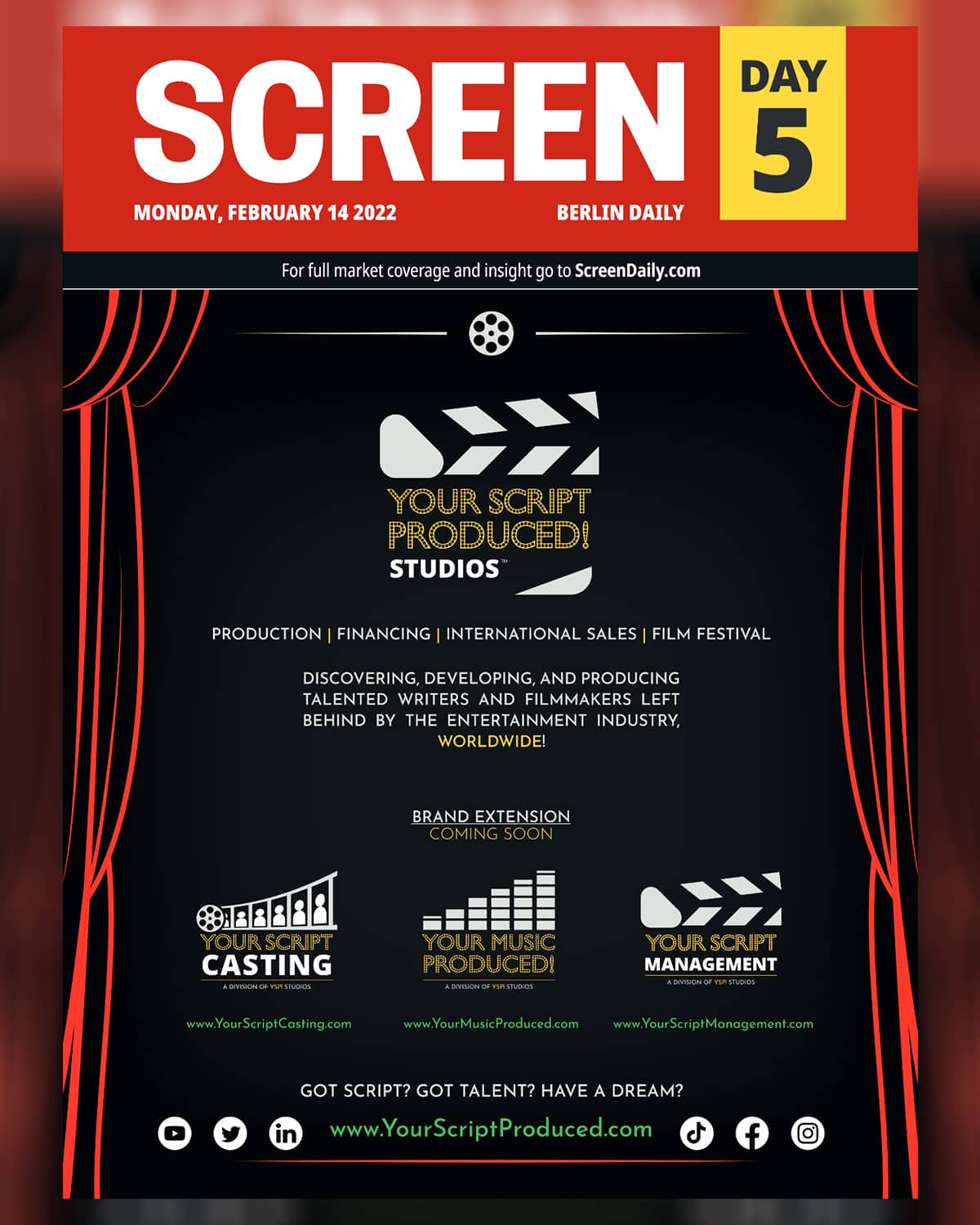 The Cover of Screen Daily's 2022 Berlin International Film Festival Special (Day 5), 24 February 2022
Your Script Produced! promotional e-banner, as seen on The Hollywood Reporter digital newsletter, 9 November 2020
Doval Bacall Entertainment Logo
Additionally, I created the intro for Doval Bacall Entertainment, bringing the logo a new lease of life via After Effects magic, and edited the website.